Press Release
Contact: D. Heath – Board Dirs, / Exec. Producer
Wheeling Jamboree, Inc.
304.907.0306
Tuesday, May 01, 2012
Wheeling Jamboree places new board members, advancing industry and network ties.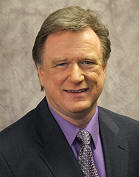 The 2012 Jamboree board of directors welcomed another icon of country music to its current leadership ranks.
Keith Bilbrey is an award winning professional radio and TV personality. He is widely known from his 34 years based at WSM 650 in Nashville, the radio home of the Grand Ole Opry and as its announcer. Mr. Bilbrey hosted numerous programs on The Nashville Network (TNN) including The Grand Ole Opry Live. Bilbrey is currently the announcer and Larry's sidekick on the highly rated "Larry's Country Diner" TV series on RFD-TV and co-hosts "Nashville Country Cookin'" with his wife, Emy Joe, on the Rural TV network. He is also the announcer on "Music City Roots", a weekly radio and TV show live from the Loveless Cafe in Nashville on Wednesday nights. Currently Bilbrey has a syndicated radio show, Classic Country Today a two-hour program heard on approximately 175 stations nationwide. Bilbrey will again be seen on TNN later this year as The Nashville Network is slated to make its return to cable systems nationwide. Bilbrey has both professional and personal connections to the Country Music Legends that are members of the Wheeling Jamboree and its Hall of Fame adding a broad scope of deepening relationships of Wheeling to Nashville.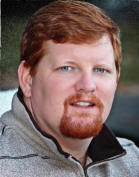 Artist and booking manager Jason R. Grubb of Raleigh County WV (birthplace of Little Jimmy Dickens) becomes a member of the Jamboree board of directors this month. Grubb is also a licensed practicing attorney in West Virginia and in Tennessee. He represents numerous Bluegrass groups and country recording artists in both states. Grubbs wife is none-other than Bluegrass singer Stacy Grubb who became the first official Jamboree family entertainer in January 2010 to be named since the era of Glendale WV native Brad Paisley's tenure in the staff band of Jamboree USA, back in the 80's & 90's.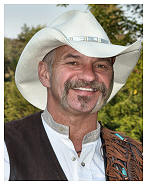 Also named to the associate directors and advisors group is longtime Jamboree entertainer Don Hoard. Hoard heads up the current staff band. During the 50th Anniversary in, 1983 along with his brother Roger Hoard they founded the
"Other Brothers Band" appearing on the Jamboree as the staff band and performing at the Grand Ole Opry. Hoard performed at the side of Jamboree music director Lionel Cartwright regularly with local Jamboree entertainers and superstars, while Jamboree was housed at Wheeling's Capitol Music Hall and numerous times at Jamboree in the Hills.
Jeff McCamic – Pres. / Treas.
Dave Heath – Exec. Director / Producer
Charlie Cook – WV Radio Corp., Board CMA, ACM
Keith Bilbrey – Gabriel Communications Nashville
Jason R. Grubb – Legal / Finance WV, TN

In April 2013 The Wheeling Jamboree will celebrate 80 years since the shows founding in Wheeling.
####